Female activity group "FEMEN" in Ukraine became topless in the town, and the performance that assisted in Japan that had encountered the disaster was done.
In becoming topless aiming at the improvement of the status of women and doing the protest activity, it is a female activity group in famous Ukraine in worldwide "FEMEN". It became topless on ground in far Ukraine if the FEMEN member assisted in Japan that encountered the disaster this time and it seems to have done the assistance performance.
FEMEN is assumed that bravery of people in Japan that endures though it encounters the disaster of the unprecedented scale is sincerely praised, chivalry is felt in the correspondence in the emergency and people's unities, and the performance of the ceremony that expresses it in ones' own way was done.
Moreover, Japan has said that they will believe that it revives, has the ability only of it, and revives at once this time many times up to now from among the ash.
To the hand「Dragon's (Japan?) victory is praised. 」「Let's shake boobs and not earth」FEMEN member who does "Ceremony" with written placard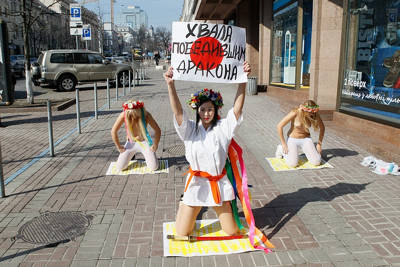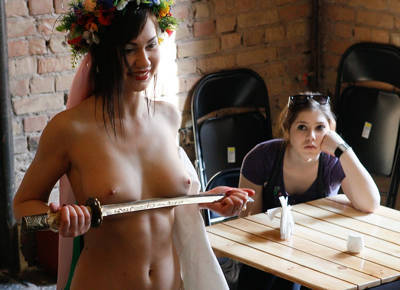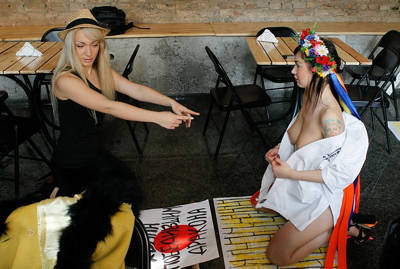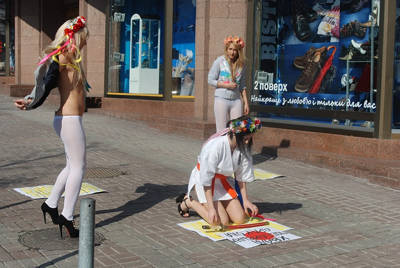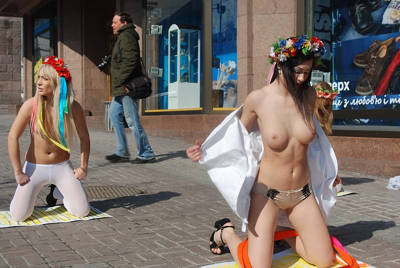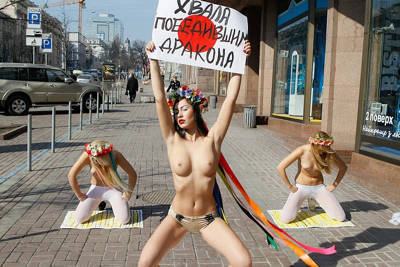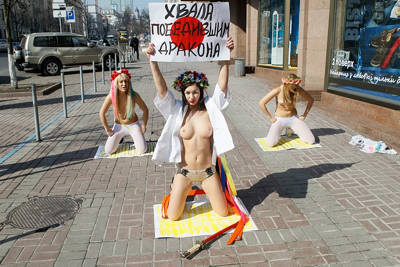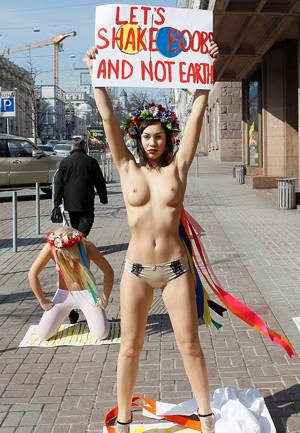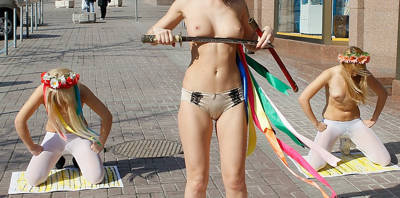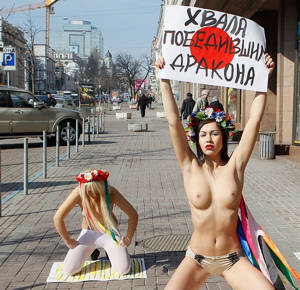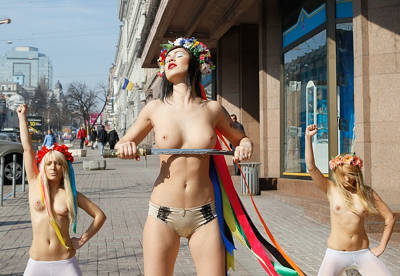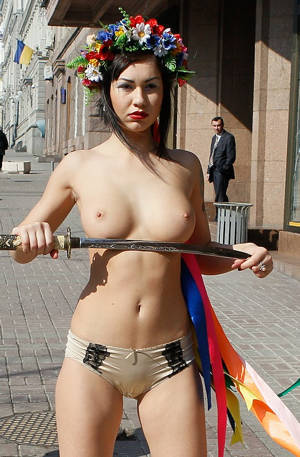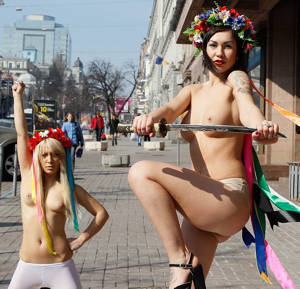 ■
Original article (Japanese)
tag: FEMEN, topless, boobs, Performance, Ukraine, ,
2011/03/14 22:21

Use trackback for this entry.
http://sexynews24e.blog124.fc2.com/tb.php/42-ef98baf9
trackback